20 July 2018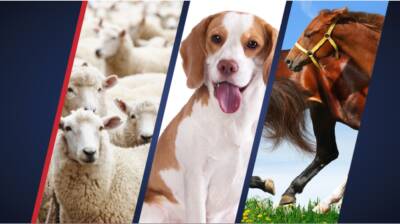 Heiniger New Zealand Has A Brand New Home
Welcome to your new one-stop-shop to check out our extensive range of shearing and pet grooming equipment, find a stockist near you, download product manuals, submit warranty forms and keep up to date with what's happening, specific to New Zealand!

---
View Our Products

Here to browse? You'll find up to date product information on the wide range of products we offer in New Zealand, which we've broken up into the following categories to make it easier to find what you're after:
Download Manuals & Spare Part Guides
Lost the manual for your Icon Handpiece? Looking for a spare parts list for your Evo Shearing Plant? We've got you covered. Throughout the Heiniger site, you'll find links to manuals and spare parts lists located at the bottom of the page for the relevant product.
Find A Heiniger Stockist Near You
Not sure where to buy the Heiniger product you're after? Then you'll love our store locator. Simply enter your location, select the type of animal the product you're after relates to and our locator will tell you the closest stores that stock that range of Heiniger products!
Register Your Products For Warranty

Although we pride ourselves on quality and reliability, when something does go wrong, we want your warranty claims to be as smooth as possible. That's why our new website has a warranty registration form built in, so you can easily register your new Heiniger products for warranty after purchase.
Check Out Featured Products & Promotions
From time to time, we'll be featuring a particular product and holding a promotion or give-away. The Heiniger site is the go to place to find out about these, so be sure to check out the homepage banner images frequently!
We'd love to hear what you think of our new website, get in touch with us on Facebook!

Team Heiniger.
---